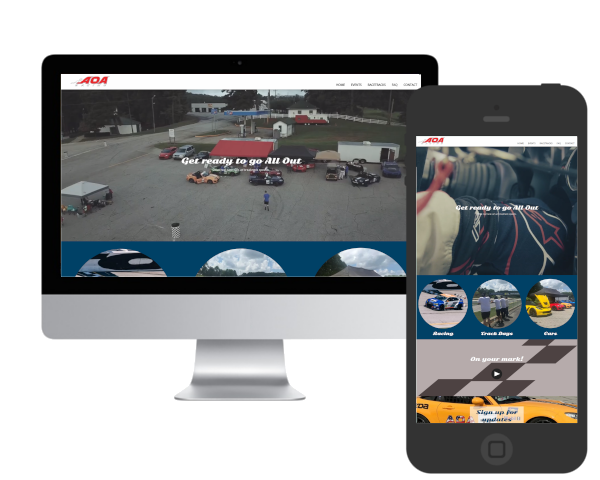 AOA Racing
Drupal 8 marketing and event site
When AOA Racing needed a new Website with their updated brand, we knew they needed something as fast and slick as their race cars.  It needed to be easy to create content and easy for customers to book racing events.  And it needed to integrate with Google Calendar. 
When AOA Racing decided to update their image, they knew their old content management system was not up to the task, it was time for a fresh start.  
From early on, my focus would be to create an easy to use interface so that AOA would feel comfortable adding and editing content.  I wanted the content edit screens to reflect the live site as much as possible, with simple modals for controlling layout, adding components, and customize the styling.  This allowed AOA to create custom, one-off pages that conformed to their new brand standards and immediately decide if they liked the results.
AOA wanted to display their racing schedule and allow visitors to book their race cars for events.  They were already maintaining a Google Calendar with their racing schedule, and they didn't want to maintain that information in two places.  I connected their Google Calendar using the Feeds iCal module to import the data and save as Drupal nodes.  Then I created a custom calendar module to display the events, embedding a Webform to collect visitor booking requests.  This allows AOA to continue using the tools they love and get the benefit of the completely automated booking system.
 During training, one staff member commented, "This is much easier to use than our previous site."