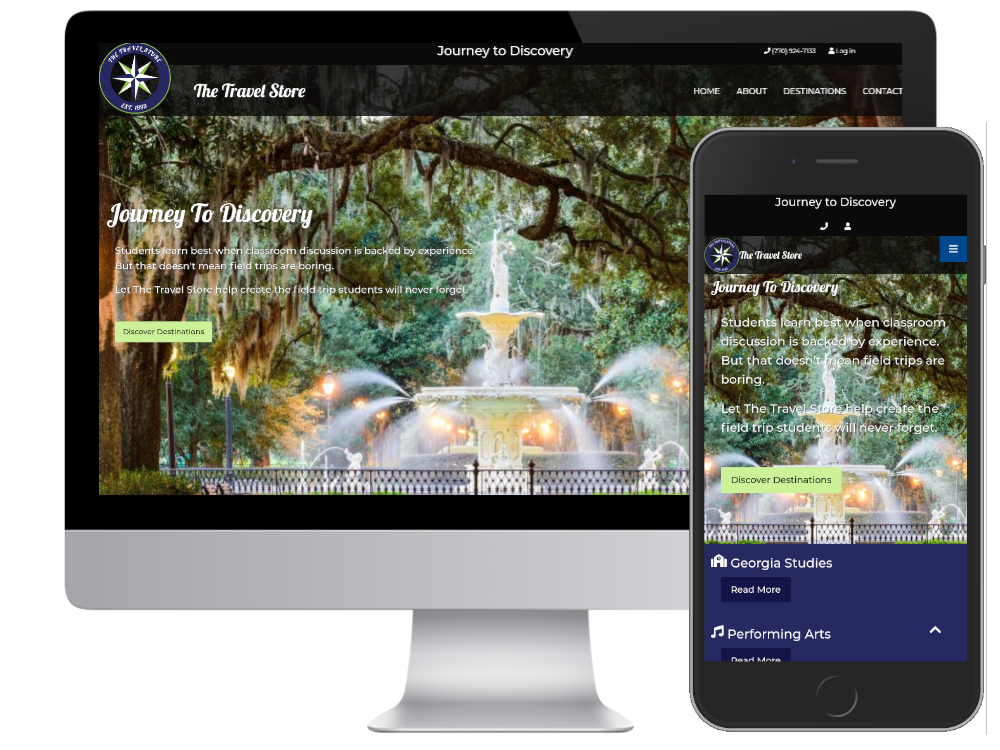 The Travel Store
Drupal 8 based group travel management application.
Since 1993, The Travel Store has provided field trip planning services, from small trips to important sporting events to massive trips for entire school districts.  Organizing and communicating with all the involved parties, including teacher and administrators, hotel and restaurant accommodations, and transportation vendors, is a series of complex tasks.  A single detail can be the difference between a successful, meaningful experience, and hundreds of angry parents.
When first formed, The Travel Store began building a database to manage all of this critical information, however, they could not foresee all the complexities that could arise over their 30 years.  Eventually that database turned into 2 databases, then they added a calendaring application, and over time, more applications were added to their processes.  Over time, their business processes became so complex, more administrative layers were needed just to ensure everything was accounted for.  Every detail of each trip was printed and placed in a folder.  Changes were difficult to manage, communication was difficult to achieve. Their business processes were impeding their ability to grow,
They needed to replace their outdated, home-grown intranet with a Web-based system that allowed for remote work, custom collaboration and communication.  At the same time, they needed to provide a front-end marketing site to promote their business and communicate their expertise and capabilities.  
Due to the complexities of the back office business requirements, we knew we needed a robust, yet flexible system.  Drupal was an obvious choice.  It's Entity APIs, user permission system, and content management capabilities would enable us to build a line-of-business application that would replace their menagerie of stand-alone applications and streamline their operations.
Along with a rebranding that included logos, fonts, and color palette, we designed an interactive front-end that highlights some of their most impressive field trips.  A dynamically generated SVG map leads visitors to different areas of the country and details the experiences available.  It also serves to communicate important information to teachers, parents and students, such as how they should prepare for trips.
For teachers facilitating these trips, their dashboard gives them up-to-the-minute information about their trip details, view itineraries and invoices, allows them to upload documents such as rooming lists, access learning materials for each attraction they will be visiting.  There is a chat feature for them to communicate directly with The Travel Store staff planning their trip.
The staff dashboard provides complete insight into each trip, each vendor booking is added to the trip, itineraries are created directly from the vendor bookings ( no longer created in MS Word ), and it's all tied together with a custom workflow which triggers notifications at the appropriate stages of the trip.  We migrated hundreds of contacts from their old standalone database ( after a massive de-duplication effort ), and standardized each record, and now all their contacts are integrated directly into the booking system, greatly improving their efficiency.
Management can now get insight into any and all trips from a few clicks, or view (custom) calendars for real-time data on every trip, travel guide, and even bus availability.  Important reminders, such as payment deadlines, are sent automatically and logged, increasing agility and communication effectiveness, reducing errors and overhead. 
With their new platform, The Travel Store is now in a position to grow their services, increase their market share, and do so confidently.