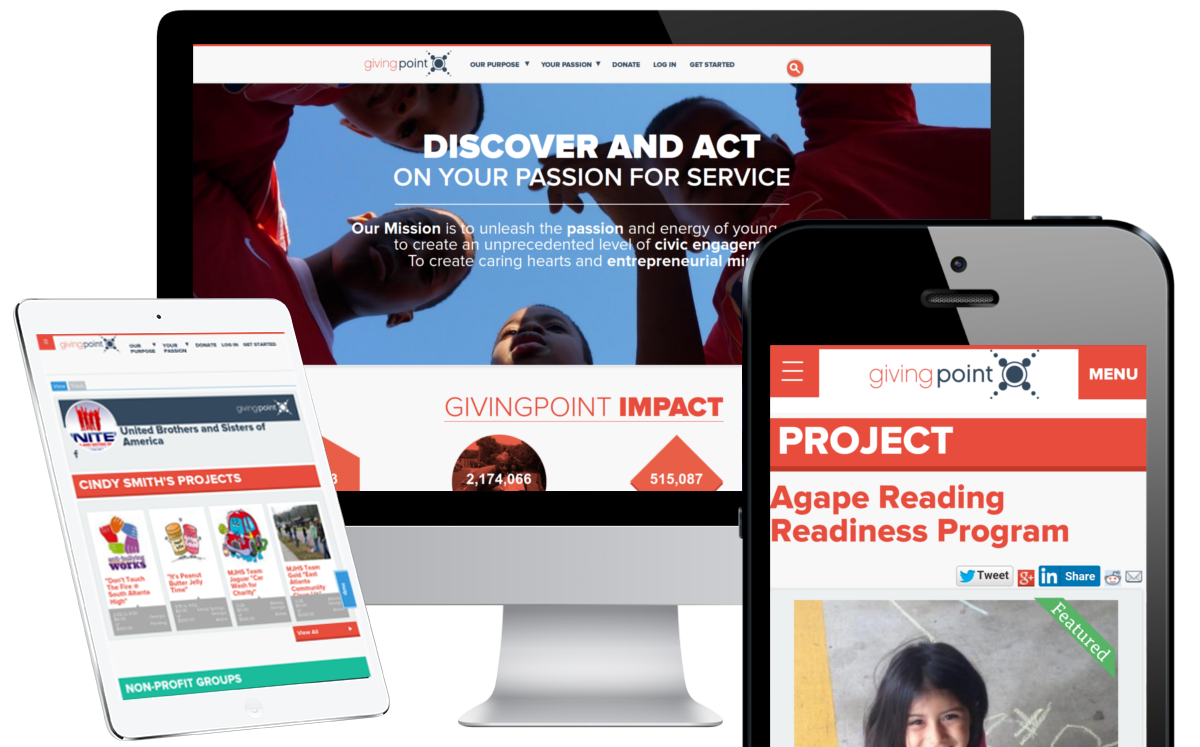 GivingPoint
Social Awareness and Giving
A social platform provided a special opportunity to contribute in a very meaningful way.  
MyGivingPoint needed to enhance their sophisticated Drupal site to enhance user engagement and increase donations.  Once they experienced our team's dedication and capabilities, they quickly moved to a full redesign and migrated to an updated, mobile-friendly platform.
When MyGivingPoint wanted to add a feature to their donation platform, it proved to be too complex for their current development partner, they contracted us to build the recurring donation feature.  At the same time, UX designer Brad Weaver was hired to redesign the Drupal 6 site.  With the substantial changes proposed by Mr. Weaver, it was decided to completely rebuild on Drupal 7.  
Migrating a large, complex site was a massive undertaking, there were significant new features, 20,000+ user accounts and 100,000 nodes.  The migration took right at 30 days to complete, and the deployment only required a few hours of the site being offline.
The new site served the MyGivingPoint community for the next five years, during which time it saw many new features to improve user engagement, better project discovery to help match donors with the projects that matter most to them, and help students increase awareness of the needs in their communities.