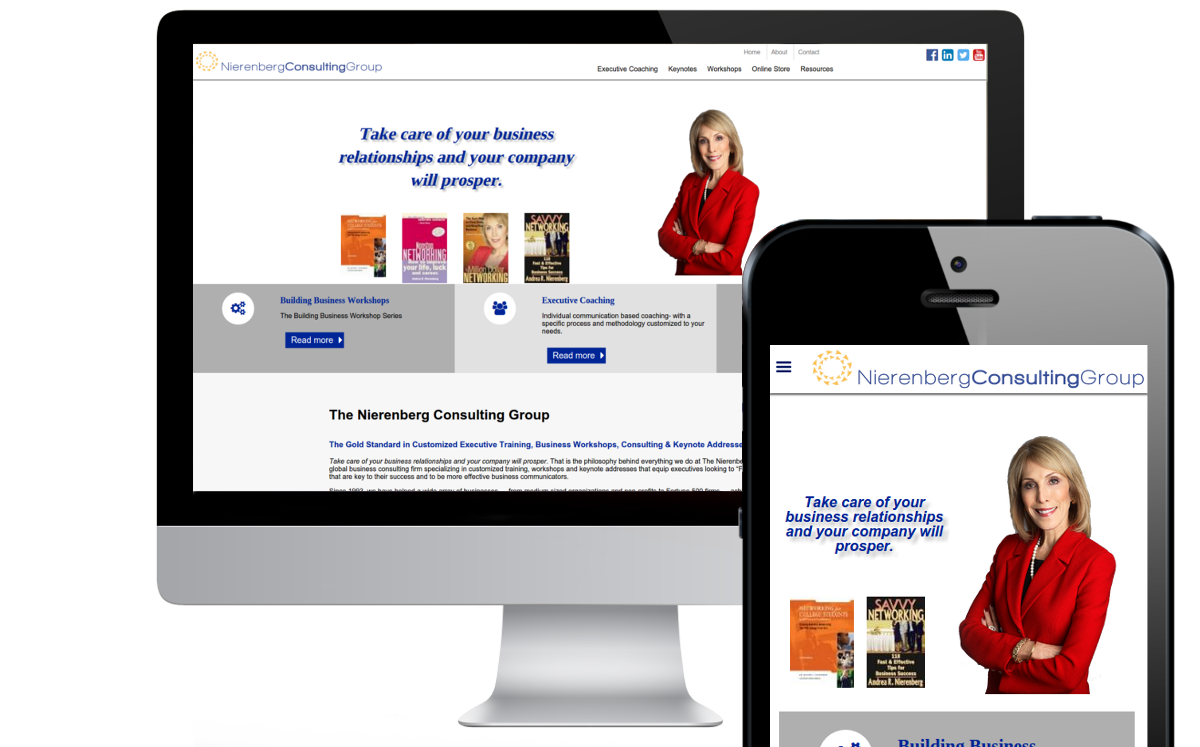 Nierenberg Group
Customized Executive Training, Workshops, Consulting & Keynotes
Drupal 7 speaker and writer marketing site.
For more than 20 years, Nierenberg Consulting Group has worked with medium sized non-profit organizations to Fortune 500 companies, training their sales teams and executives on improving success and nurturing client relationships.  Her old marketing site was built with Big Medium, a deprecated CMS built by Josh Clark, and she had a blog on Typepad.  After 10 years of development and content creation, it was time for a new platform.
The primary goals of the new site were to promote Ms. Nierenberg's speaking engagements and book sales, as well as migrate her blog off Typepad.  We knew Drupal would provide the flexibility to consolidate her properties and provide an easy to use interface to maintain her content.  Drupal Commerce would serve to sell speaking engagements and personalized training as well as audio books.  
The biggest challenge was managing the migration.  Typepad is based on Movable Type, and there was no native Drupal migration available.  However, we discovered a WordPress plugin that provides Movable Type imports and Drupal does have support for WordPress migrations. So we first imported the blog into WordPress, then migrated from WordPress to Drupal.  Pretty clever!
The final site was much cleaner, better organized, supported all the features that had been bolted onto Big Medium in an integrated manner, and allowed Ms. Nierenberg to manage her considerable content from a single interface.